Play The Battle Cats | Download Free on PC & Mac
Unlock and assemble your army of cats and fight in the war of the universe. The Battle Cats is a highly interactive strategy online game that is suitable for players of all ages. With the cute black and white cat drawings against the colorful background, The Battle Cats game offers an extraordinary experience for its users in terms of visual entertainment. Players will have to utilize their army of cats to defend their base camp. This base camp is equipped with a laser cannon that can be charged during the game. After it's charged, players can fire the laser cannon to fight against the invading enemies.
Join in the fun with these adorable cats in The Battle Cats! 
The Cats
In The Battle Cats game, the main characters would definitely be the cats, hence the game title The Battle Cats. Cats are the heroes of the game and will have to protect the base against foreign attack by various types of enemies. The difficulty to defeat the enemies increases as players proceed in the game. Each cat in the game has its own strengths and weaknesses. Head over to our game features page to find out more! As players play the game, the cats will gain experience points and level up to boost their stats. The cats will also evolve at certain stages and change their appearance. Watch them grow and evolve in The Battle Cats! Download the game now!
Download The Battle Cats and Start Playing now!
The game consists of 3 story modes which are further split into 7 chapters in total. In each theme, players will encounter different enemies. Upon the start of the game, players enter the "Empire of Cats" where they learn the basics by going through the tutorial. Subsequently, travel "Into the Future" and rise to become the "Cats of the Cosmos". With each story mode / chapter completed, players will be able to level up their existing cats and unlock new cats. Be the ultimate cat collector! Get cheats and hacks from our guides page. Play The Battle Cats today!
Loading game information...
Game Features
Tons of exotic cats to collect
Simple-to-Play game, simply protect your base and take down the enemies!
Challenge 3 different story modes across different chapters and game levels
Watch these weirdly cute cats grow stronger and evolve
Unlimited Resources to upgrade your cats' skills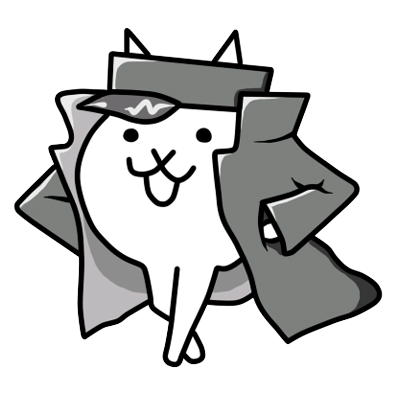 Download and Play Battle Cats on PC, MAC FREE now!